QR Stuff introduces a new feature on the website which allows users to select ready-made templates from a gallery and apply them to their QR codes. You don't need to start from scratch when designing the QR code when you have the various designs we prepared for you.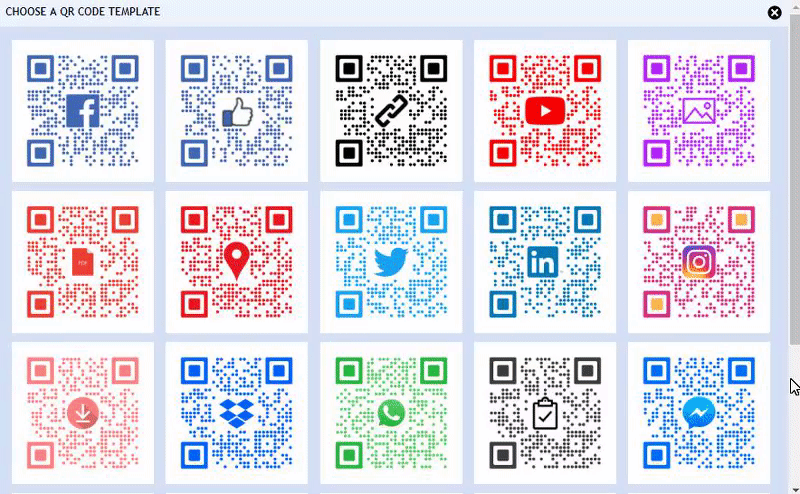 These templates are available according to the data type of the code you are generating. For instance, QR codes for Facebook Like buttons now have pre-designed options in the template gallery, one with the Facebook logo at the centre. See other templates for Twitter, LinkedIn, Instagram, SMS and more. This feature is a standard part of the
QR Stuff
paid subscriber feature set and is available to all full subscribers.
Become a paid subscriber now
.
How To Use This Feature
1. First, log in to your QR Stuff subscriber account. Select the data type from which you want to create the QR code. Fill out the information and required fields.
2. In the Style section, click the "Select A QR Code Template" button. You can then select a particular template or design that you want to use.
3. See the changes and your chosen template in the preview section at the right side of the QR code generator. Click the "Download QR Code" button and your QR code is ready for use.
Important:
Using shapes, light colours or a logo in your QR Code may reduce its scan reliability. Please test your QR code before publishing. If at any point you want to go back to change the template or design, feel free to click the "Select A QR Code Template" button once more and see the changes live in the preview section.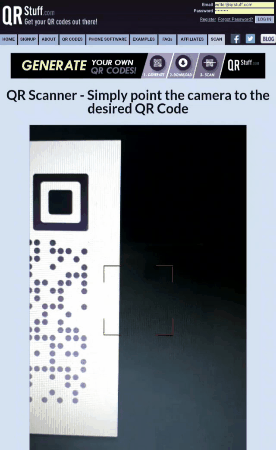 Editing And Styling The QR Code Template
Once you have selected a template for the QR code, you can still customize it based on the style you want. To do this, head over to the Design panel by clicking "Style Your QR Code." Simply follow the same steps when designing the QR code. Edit according to dot colour, dot shape, corner colour, and corner shape. Here is an example that shows what could be done to the QR code template created above using our QR Code Styling feature. Our styling interface allows you to make your QR code more visually distinctive, perhaps more intuitive as well. Read our blog post on
QR Code Styling
for more details about how to use this feature.
---
Subscribers Get More QR Stuff!
Become a QR Stuff paid subscriber and get unlimited QR codes, unlimited scans, analytics reporting, editable
dynamic QR codes
, high resolution and vector QR code images,
batch processing
,
password-protected QR codes
,
QR code styling
,
QR code pausing and scheduling
and more, for one low subscription fee. Full subscriptions start from just $11.95 for a 1-month subscription (lower monthly rates for longer periods).
Subscribe now
.